Kenya's justice sector has adopted a proactive response to the COVID-19 pandemic.
Since March 2020, mutually-agreed measures have been put in place by NCAJ members, collectively and individually, under an Administrative and Contingency Management Plan to mitigate COVID-19 in Kenya's justice sector. The main aims are to ensure the sector continues to render essential services to the people of Kenya while safeguarding the health of justice sector officials and other citizens.
NCAJ continues to closely monitor the status of the virus and to listen to stakeholders regarding the impacts of the current changed working arrangements.
Regular meetings
Since the first reported case of COVID-19 in Kenya on 12 March, NCAJ meetings have been convened on a regular basis – either online or with participants observing social distancing – with public statements issued outlining the meeting outcomes.
An ad-hoc Inter-Agency Committee was established on 15 March, chaired by the President of the Court of Appeal Hon. Justice William Ouko, to liaise with the National Emergency and Response Committee and advise the NCAJ on further precautionary measures on an ongoing basis.
Virtual meetings of this NCAJ COVID-19 Sub-Committee take place approximately each fortnight with key recommendations, including issues for attention, raised for consideration at upcoming Council meetings.
E-justice
As in many other countries, the pandemic has promoted innovation and the rise of e-justice in Kenya. The NCAJ is encouraging this as a means of continuing the safe delivery of justice and of improving efficiency. For example, the Judiciary has continued to dispense justice by increased use of ICT tools such as video conferencing, e-filing and emails to process urgent applications and deliver judgements.
Public information
To avoid coming into conflict with the law, NCAJ urges Kenyans to observe government measures introduced to curb the spread of COVID-19, including adhering to the curfew and wearing face masks in public places.
The Judiciary, Kenya Prisons Service, National Police Service, Office of the Director of Public Prosecutions and Witness Protection Agency are among the Council members to have developed public information materials to promote safe practices during the pandemic period.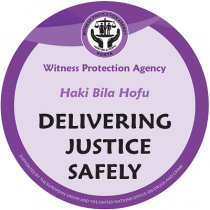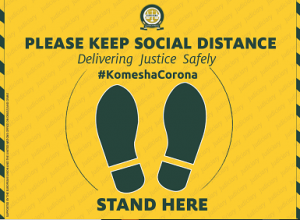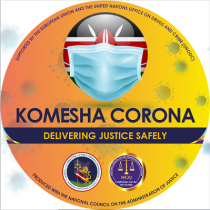 "Court operations have never and will never be closed. Since the pandemic began the courts have delivered judgements on email and heard matters using video conferencing:"
     NCAJ Chairman Hon. David Maraga, 21 April 2020